The FX® Training System is the most encompassing and realistic close-range training system in the world.
The trusted Simunition® brand has been meeting the need for force-on-force and man-to-man training for more than 20 years. Our mission is to provide the most realistic training systems possible so that officers, military forces and approved range members around the world can engage in experience building and ultimately lifesaving exercises. The FX® system is comprised of training cartridges, weapon conversion kits and personal protective equipment. All three essential components are supported by a comprehensive Simunition® Scenario Instructor and Safety Certification Training Course.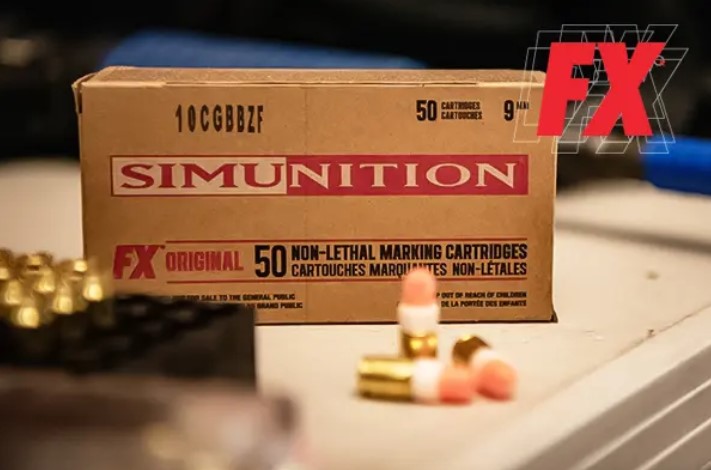 FX® Marking Cartridges
The FX® marking cartridges, which come in six colors, are at the core of the FX® Training System known as "the world's most realistic close-range combat training system". The patented, reduced-energy, non-lethal cartridges leave a detergent-based, water-soluble color-marking compound. The visible impacts allow accurate assessment of simulated lethality. The cartridges are available in .38 cal. and 9mm and feature tactical accuracy up to 25 feet (7.6 meters). The 5.56mm is tactically accurate with ball cartridges to 100 feet (30 meters). No special ballistic facilities are required.